Hello all,
i testing with a multiple language site made with Babel and it works almost perfect.
From another language back to default wil nog work and i see the problem.
Tree languages
1 nl (dutch) default > modxcloud.com works not because of the nl extension
2 de (german) > modxcloud/de/ works fine
3 en (englisch) > modxcloud/en/ works fine
If i go to german and then back to Dutch there in a /nl/ in the url and thats not good.
I post a image where you can see the problem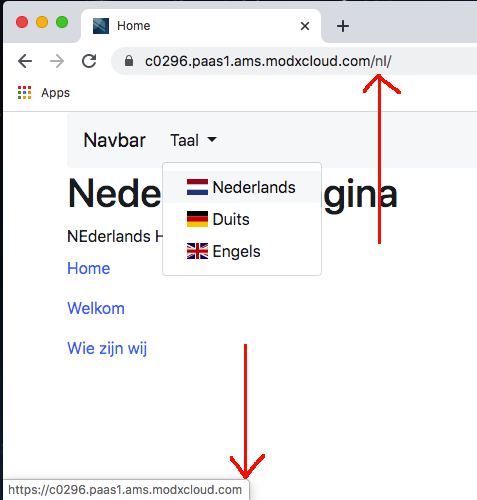 Does anyone knows the solution?
link to test site:
http://c0296.paas1.ams.modxcloud.com/
Stefan