Hi there,
I'm developing custom Extra based on MODX 2.8.5, in short, there are several entities (location, subcategory, menu) related to each other. For each of them I have Grid each line has ability(through the context right click menu) to edit it.
Adding/editing happens as usual inside Window, where I have two linked (through listen "onchange") custom superselect comboboxes, principle here is to select some locations, after which these values will be passed as a parameter to the second list and it will also be updated with submenus. Selected values are saved.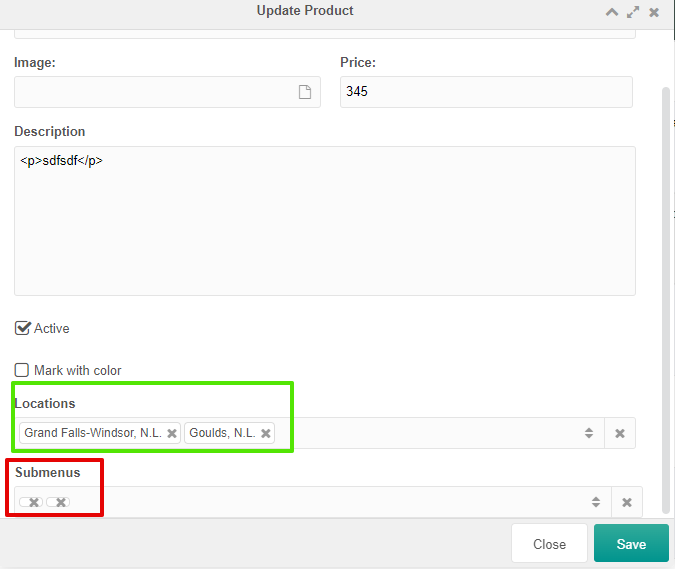 I have no creation problems, but if I want to edit saved data, selected values behave strangely - if I refresh the page or open / close the Window for same item, then selected values(some of them or all, for one selector or another) can spontaneously disappear, instead of them there are only "crosses". Please see screenshots.
Can you please tell me what rendering parameters can affect this? Is it possible to always get the correct display without selected values disappearing?
I can provide all the code that you need, answer any counter questions. I checked a lot, all ideas ended (well, ExtJs is also such a kind of spherical horse in vacuum

)
Thanks in advance,
Anton